Clearing Out AmCoBi's
Legacy Cobwebs
AWS Fits The Bill To Modernize Utilities Software Provider's Infrastructure
Migration
Modernization


Summary
AmCoBi is a software company that provides services to utility companies and multifamily property owners and managers. Its products cater to a range of utility-related services - from billing (AmCoBi) to collecting and analyzing data from water systems (Aquahawk) and electrical or gas systems (Utility Hawk) for municipalities and utility businesses. Its utility customers are then able to use the analyzed data to make recommendations on how to maximize the performance of their clients' systems. Before working with Cloud303, AmCoBi's platform was running on Rackspace - which proved to be outdated and too expensive. Cloud303 migrated AmCoBi to AWS, which in return, enhanced its security, and modernized its infrastructure while decreasing the cost of maintaining its services .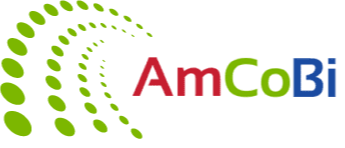 Industries:
Energy
Regions:
NAEMEAAPAC
AWS Segment:
EnterpriseSMB

Our Customer
AmCoBi is a software company that runs several platforms to ease the difficulties involved with delivering and billing for home utilities such as water, electricity, and gas. It has a billing platform for multifamily property owners (AmCoBi) and a software that collects and analyzes data from meter readings to utility systems (Utility Hawk/Aquahawk). Its software makes recommendations to customers on how to improve the overall function of its systems.

The Challenge
When AmCoBi approached Cloud303, its platform was running in Rackspace on outdated hardware and software. The company was having difficulty modernizing its infrastructure using the tools that Rackspace provided. Additionally, Rackspace's cost of services and maintenance was quickly becoming repulsively high.

AmCoBi's new chief technology officer had just recently inherited the platform from his predecessor and he was having trouble sorting through the infrastructure, leaving him in the lurch.
AmCobi was certain that it wanted the plugs pulled on its lackluster legacy infrastructure - as too much money was being spent on a system that was failing to meet its security and business needs.
Why AmCoBi Chose AWS?
While Rackspace provides a stable managed platform for many simpler workloads, AmCoBi's custom software requires greater flexibility and control. AWS provided a more modern platform that offered the features that were needed, as well as greater security at a far lower cost.

Why AmCoBi Chose Cloud303?
AmCoBi had approached several partners before meeting with Cloud303 engineers. Other partners were unable or unwilling to help sort through the existing infrastructure due to its complexity and poor execution. Because of this, other partners were also unwilling to take the time to fully understand AmCoBi's business use case. This, in addition to Cloud303's willingness to work around AmCoBi's schedule – even at odd hours – made them an ideal choice. Cloud303 also helped AmCoBi set a roadmap for future projects that could help its business once the initial engagement was complete.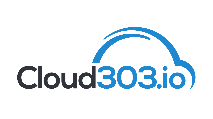 Phil Supinski Sujaiy Shivakumar
CEO/Solutions Architect CTO/Solutions Architect
AWS Services Employed: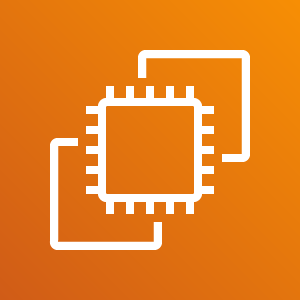 Amazon EC2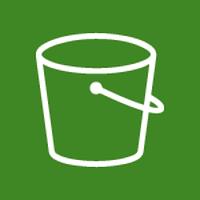 Amazon S3
VPC
Cloud303's Solution
Cloud303 worked with AmCoBi to comb through the company's existing infrastructure and help organize and simplify the workload. Cloud303 went through the Well-Architected Review process with AmCoBi in order to enhance its security, increase efficiency, and make them potentially more appealing to clients. Cloud303 migrated AmCoBi to AWS from Rackspace, updating their platform to more modern technologies and improving the ease of management. At the time, Network Load Balancers had not yet been released, so custom servers were deployed and configured for this purpose. Cloud303 also provided a roadmap for AmCoBi, suggesting future project ideas for continuous improvement over time.
To offset costs to the client, partner opportunity acceleration (POA) funding was leveraged in addition to Well-Architected Review funding.
Results/Benefits
As a result of the migration to AWS, AmCoBi was able to significantly lower its cloud computing costs. Additionally, thanks to Cloud303's efforts, AmCoBi's platform became more secure and easier to maintain, despite its complexity and its small engineering team. Moreover, the success from the initial migration has allowed Cloud303 and AmCoBi's relationship to blossom into continued services including Cloud303's resale organization and additional consulting projects, including the deployment of a custom network.
AWS Programs/Funding Used:
Partner Opportunity Acceleration Funding
"MAP" Migration Acceleration Program