FarMar LawGroup Migration
Migration For Internationalization
Migration
Modernization
Microsoft Environment
Summary


FarMar Law Group is a California-based law firm that was using their on-premises servers to serve an application for data processing and to store all their data from offices in multiple countries. This made it difficult for their offshore employees to seamlessly access the information they needed on a day-to-day basis. Cloud303 migrated FarMar to the cloud, and leveraged AWS services to get them set up to run a successful worldwide business.


Industries:
Law
Regions:
NALADEMEAAPAC
AWS Segment:
SMBGreenfield

Our Customer
FarMar Law Group, PC is a Southern California law firm, previously known as the Law Office of Rory W. Clark.
The firm was founded in 1986 by Rory W. Clark, who retired from the practice of law in 2013. "Our 30-year heritage serving the financial sector will always be part of who we are," said Matthew J. Kumar, who acquired the firm from Mr. Clark in 2013, after working with him for a decade. "But the firm has evolved, as have the industries we serve, and this name change reflects the modernization that I and my team are bringing to our clients."
The Challenge
FarMar Law Group was using their on premises servers to store all of their data and to serve their data processing application. This was making it difficult for employees from their offices in Mexico and India to seamlessly access the data they needed. If there was any problem at all with the Los Angeles servers, or with the VPN they used to access them, the offshore employees would lose access to the data that was critical to day-to-day operations.

Why FarMar Law Chose AWS?
It made sense to migrate to the cloud so that the law group's data and application server would be in a centralized, highly available location. This would allow their employees easy, reliable access to the data they needed, no matter where they were located. They were also managing multiple workforces in multiple countries, all of whom had to VPN into the LA network to do their work, so putting the users' desktops where their data would be – in the cloud – made sense as well.

Why FarMar Law Chose Cloud303?
Cloud303 has a lot of experience with both migrations and with end user compute projects. This made Cloud303 especially qualified for the project.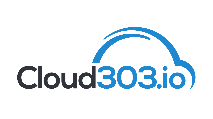 AWS Services Deployed:
Workspaces
Active Directory
VPC
Cloud303's Solution
The migration process kicked off with the establishment of an Amazon Site-to-Site VPN tunnel to enable communication between FarMar's on-premises Microsoft Active Directory (AD) to two Windows EC2 servers (in private subnets across two availability zones) that had been promoted to domain controllers. Using the Site-to-Site VPN, the AD was replicated to the cloud. Another server was deployed for the purpose of file sharing. All on-prem data was synched to AWS using the utility FreeFileSync. Each of the numerous on-prem drives was duplicated in the cloud (1 EBS volume per drive). An application server was also deployed (Linux this time) and once the infrastructure had been built out.
Cloud303 also deployed Amazon WorkSpaces for FarMar Law. First, an AD Connector was deployed via Directory Service in order to connect the cloud AD replication servers to WorkSpaces. A custom golden image was then configured. An application called Collection Master was installed as well as Slack and Adobe PDF products. Active Directory group policies were used to deploy the shared drives to the individual WorkSpaces.
Results/Benefits
Cloud303's work allowed FarMar to manage their worldwide workforce with far greater ease. Any technical issue could now be managed from the AWS console. Any issue with server availability and file sharing were completely solved by using the cloud. The new deployment also helped to mitigate any issue with power outages or natural disasters, which often posed a problem when dealing with employees across many countries.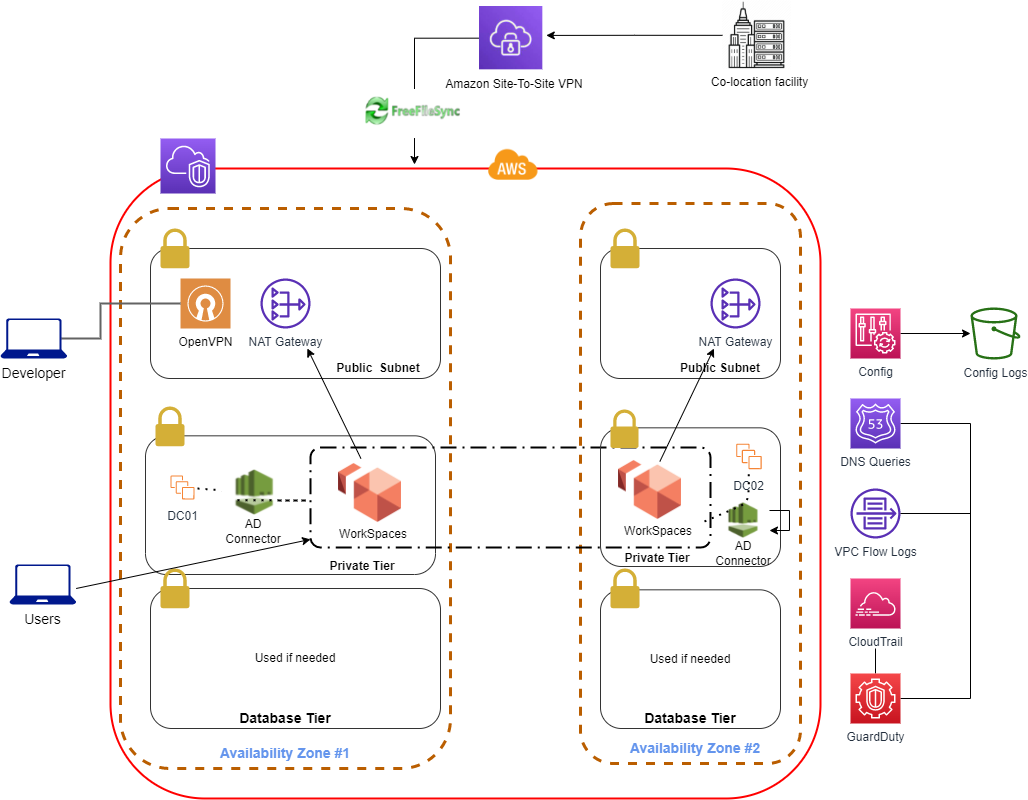 AWS Programs/Funding Used
Partner Opportunity Acceleration Funding
"Well-Architected Review"