AWS Gives Maysteel A Peace Of Mind With Backup and Disaster Recovery Solutions
Cloud303 Helps Cuts Data Backup Time From Hours To Seconds
Migration
Modernization
Disaster Recovery


Summary
Maysteel is a manufacturing company that specializes in metal enclosures. To protect their data, they were physically moving drives from location to location, wasting a lot of man-hours. After working with Cloud303 they are saving time, they have a robust disaster recovery solution and have a partner they trust that they can turn to at any time.

Industries:
Manufacturing
Regions:
NALADEMEAAPAC
AWS Segment:
EnterpriseSMB



Our Customer
Maysteel is a manufacturing company that is headquartered outside of Milwaukee, WI with locations in the Southeast, Southwest, and Mexico. Their primary focus is metal enclosures such as the encasements used for self checkouts, and movie rental boxes.

The Challenge
Maysteel's biggest challenge when they came to Cloud303 was their lack of reliable backup and disaster recovery solutions. Employees would spend hours a week physically moving external hard drives from one place to another to ensure physical distance between copies of data in the case of a disaster befalling their data center. Needless to say, this system was wasting time that could be much better spent.
Why Maysteel Chose AWS?
AWS' technology was a much more functional and seamless option than what they had been doing previously. Cloudendure for Disaster Recovery does backups in ten minute increments, only replicating changes, which is a system that worked perfectly for Maysteel's needs. It is also a highly scalable and cost effective solution, which was appealing to the client.
Why Maysteel Chose Cloud303?
When Cloud303 was introduced to Maysteel through AWS, there had already been discussion of a solution. However, Cloud303 and Maysteel engineers quickly realized that the solution originally suggested by AWS was not going to be the best option for the client before any work had been done or money spent. Cloud303 was able to set them on the right path both quickly and seamlessly. The End User Compute (EUC) team at Cloud303 has a great deal of on-premises hardware management experience, so they are well-positioned to partner with clients with hybrid workloads.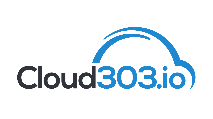 Phil Supinski Sujaiy Shivakumar
CEO/Solutions Architect CTO/Solutions Architect
AWS Services Employed: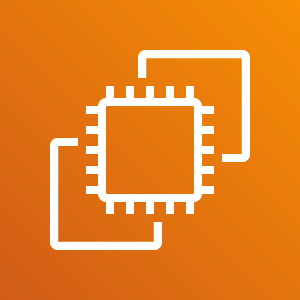 EC2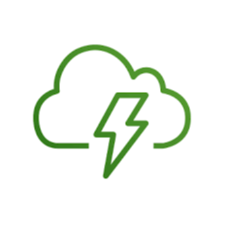 Elastic Disaster Recovery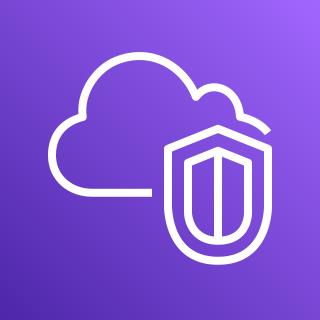 VPC
Cloud303's Solution
Cloud303 deployed Cloudendure for Disaster Recovery for Maysteel. Their servers are replicated in the cloud and can be spun up in just a few minutes in the event of a disaster. Also, because Cloudendure replicates volumes to the cloud but does not actually spin up servers until they are needed, this replication is significantly less expensive than a warm DR solution. Cloud303 will soon be moving Maysteel to AWS Elastic Disaster Recovery, a product that did not exist when their engagement first began. AWS purchased Cloudendure in 2019 and Elastic Disaster Recovery works basically the same way, however it has not been fully integrated into the AWS console rather than being a separate product. This way the client will be completely up-to-date and can manage their infrastructure in one place.
Technical Deep Dive
CloudEndure for Disaster Recovery
Cloud303 implemented CloudEndure for Disaster Recovery, an AWS service designed to replicate Maysteel's Windows servers in the cloud. Through continuous block-level replication, CloudEndure ensured real-time synchronization of data, minimizing the Recovery Point Objective (RPO). This replication process included the full range of Windows applications, services, and databases.
EC2 for Windows Server
Maysteel's Windows-based servers were hosted on Amazon Elastic Compute Cloud (EC2) instances. EC2 for Windows Server offered a highly reliable, scalable, and secure environment for running Windows workloads. This allowed Maysteel to seamlessly migrate their existing Windows infrastructure to the cloud and leverage the benefits of AWS services.
SQL Server on EC2
Maysteel's relational databases were hosted on SQL Server, running on Amazon EC2 instances. This setup provided a robust, scalable, and secure environment to operate their databases, taking advantage of AWS's flexibility and efficiency.
SQL Server Replication with CloudEndure
Maysteel required a strategy that ensured the integrity and availability of their SQL Server databases, even during disaster recovery scenarios. This was achieved by leveraging CloudEndure for continuous, block-level replication of their SQL Server databases. This strategy ensured a real-time synchronization of databases, thereby minimizing any potential data loss and ensuring a low Recovery Point Objective (RPO).
SQL Server Database Validation and Consistency Checks
To safeguard against data corruption during replication, CloudEndure's Disaster Recovery solution implemented automatic consistency checks. This feature validated the state of the SQL Server databases after the replication process, ensuring data consistency and integrity.
Transaction Log Handling
CloudEndure's continuous data protection ensured that all SQL Server transaction logs were captured and replicated. This not only safeguarded against data loss but also allowed for point-in-time recovery, ensuring data integrity and maintaining business continuity even in a disaster scenario.
Failover Testing and Validation
To ensure reliability and efficacy of the disaster recovery plan, Cloud303 conducted regular failover testing. This ensured that the SQL Server databases would function as expected in the event of a disaster, providing confidence in the recovery solution.
Transition to AWS Elastic Disaster Recovery
Cloud303 is also planning to move Maysteel to AWS Elastic Disaster Recovery. With its advanced capabilities and seamless integration with the AWS Console, it will offer enhanced protection to the SQL Server databases. It will provide Maysteel with improved RPO and RTO, leading to better business continuity planning and ensuring that their databases are always available when needed.
Systems Manager for Centralized Management
Cloud303 leveraged AWS Systems Manager to centralize the management of Maysteel's Windows infrastructure. Systems Manager provided a unified console to automate operational tasks, manage configurations, and ensure compliance. Maysteel's IT team could easily monitor and control their EC2 instances, perform patch management, and collect performance metrics, all from a single interface.
Backup and Recovery with Amazon S3
To enhance data protection and facilitate efficient backups, Cloud303 utilized Amazon Simple Storage Service (S3). Maysteel's critical data and server configurations were securely stored in S3 buckets, providing durability, scalability, and high availability. This allowed for streamlined backup and recovery processes, ensuring quick restoration of data in the event of data loss or corruption.
Monitoring and Alerting with CloudWatch
Cloud303 implemented AWS CloudWatch to monitor the health and performance of Maysteel's Windows servers. CloudWatch collected and analyzed metrics, logs, and events, enabling proactive detection of issues and performance bottlenecks.
By leveraging these Windows-focused AWS services, Maysteel achieved a highly resilient and efficient data protection and disaster recovery solution. The combination of EC2 for Windows Server, CloudEndure for Disaster Recovery, Systems Manager, S3 and CloudWatch enabled Maysteel to safeguard their critical data, minimize downtime, and ensure the seamless operation of their Windows-based infrastructure.
SQL Server Migration from Windows EC2 to Linux EC2
Upon deployment of the Disaster Recovery Solution (DRS), Cloud303 executed a critical phase of the project by migrating Maysteel's database from SQL Server on Windows EC2 to SQL on Linux EC2. This migration was driven by Cloud303's deep expertise in SQL server configurations, migrations, and performance optimization, leveraging the specific advantages of running SQL on Linux, including improved security, performance, and cost-efficiency.
Here's how this migration was implemented:
Assessment and Planning: Cloud303 began by carefully assessing Maysteel's existing SQL Server configuration on Windows EC2. A migration plan was tailored to ensure a smooth transition, identifying the optimal Linux distribution and configuring the necessary environment.
Migration Execution: Using AWS's specialized migration tools and Cloud303's expertise, the SQL Server databases were successfully migrated from Windows to Linux EC2 instances. This involved moving data, schemas, stored procedures, and other essential database components.
Optimization and Tuning: Post-migration, Cloud303 conducted extensive optimization and performance tuning to fully leverage the advantages of running SQL on Linux. This included aligning configurations with Linux's unique characteristics, optimizing query performance, and ensuring seamless integration with Maysteel's existing applications.
Validation and Testing: Rigorous testing was performed to validate the integrity and performance of the SQL Server databases on Linux EC2. This included simulated failover scenarios, performance stress tests, and compatibility checks with Maysteel's specific use cases.
Monitoring and Support: Cloud303 implemented continuous monitoring and support mechanisms, leveraging AWS CloudWatch and other tools to ensure ongoing performance, security, and reliability of the SQL Server on Linux EC2.
Documentation and Knowledge Transfer: Comprehensive documentation was provided, outlining the migration process, configuration details, and best practices. Cloud303 also conducted training sessions with Maysteel's team, ensuring they were equipped to manage and maintain the new Linux-based SQL environment.
Results/Benefits
Data Integrity: No instances of data corruption were reported throughout the replication and recovery processes.
Data Availability: With CloudEndure's continuous replication and automated failovers, Maysteel achieved near-zero downtime, ensuring data availability even in disaster scenarios.
Database Recovery Time Objective (RTO) Improvement: The transition from physical data transfers to CloudEndure led to a significant reduction in database RTO. Recovery of SQL Server databases was achieved in minutes, as opposed to the earlier recovery time of 24 hours.
Time Saved: Maysteel saved approximately 15 hours per week, previously spent on manual data transfers.
Cost Savings: Maysteel achieved a 30% reduction in disaster recovery costs compared to their previous solution.
Customer Satisfaction: Maysteel reported a 95% satisfaction rate with Cloud303's services, highlighting the successful partnership and reliable support.
AWS Programs/Funding Used:
Partner Opportunity Acceleration Funding
"MAP" Migration Acceleration Program