Getting Precisely What They Needed With AWS Migration
Cloud Scalability Meets Data Fleet Solutions Provider's Growing Business Demands
Migration
Modernization
Serverless


Summary
PreCise MRM, which collects fleet data for government organizations, was using on-premises servers to run their application and was looking to modernize their business before a big office move. Cloud303 was able to migrate both of their workloads onto AWS, allowing them to centralize their data and streamline their business.
Industries:
Local Government
Regions:
NALADEMEAAPAC
AWS Segment:
EnterpriseSMB



Our Customer
PreCise MRM is a company that focuses on collecting fleet data for local municipalities and government organizations so that it can be analyzed and used to increase productivity and maximize performance. Whether a customer needs to track the current location of a snowplow or look at a complete summary of your police fleet at the end of the day, PreciseMRM's software facilitates this in an extremely user-friendly manner.

The Challenge
PreCise MRM came to Cloud303 with aging hardware and a co-location lease that was soon to expire. PreCise MRM was also about to make a big office move, so it seemed like the perfect time for them to modernize the way that they were running their business. Moving their workload onto AWS would allow for a much more seamless transition into the new office space.
PreCise MRM needed both of their products, MyFleet and LiGO migrated to the cloud.
Why PreCise MRM Chose AWS?
AWS was the perfect solution for Precise MRM because of how quickly they would be able to modernize compared to an on-premises modernization plan. The client was also interested in using AWS due to the number of funding programs offered. Precise MRM was able to modernize their business at a fraction of what it would have otherwise cost.
Why PreCise MRM Chose Cloud303?
Cloud303 was suggested to PreCise MRM by an AWS representative with the initial discussion focusing on disaster recovery and AWS Well-Architected Framework. Cloud303 is one of AWS's top partners for disaster recovery deployments and Well-Architected Reviews. From there, remediations were carried out to ensure all PreCise MRM's AWS accounts were in compliance with the AWS Well-Architect Framework. After that, they started to discuss the two migration projects that would need to be done in conjunction with the AWS Elastic Disaster Recovery deployment.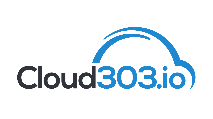 Phil Supinski Sujaiy Shivakumar
CEO/Solutions Architect CTO/Solutions Architect
AWS Services Employed: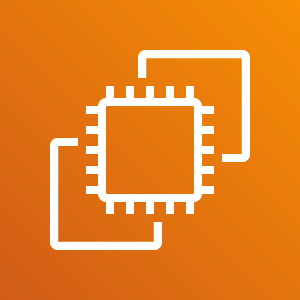 EC2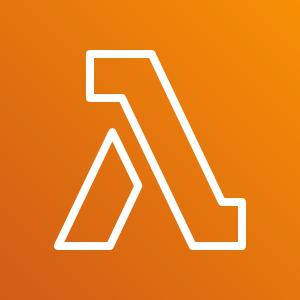 Lambda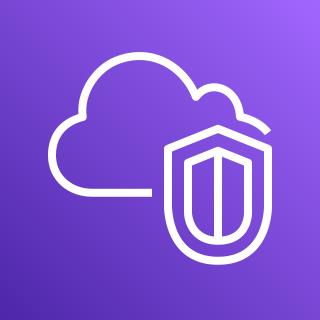 VPC
Cloud303's Solution
Cloud303, in collaboration with PreciseMRM, meticulously migrated and modernized PreciseMRM's fleet management software, emphasizing the use of Microsoft and Windows technologies on the AWS cloud. Here's how Cloud303's solution highlighted the prominence of Microsoft in the migration and modernization process:
Seamless Migration with Microsoft Technologies
Cloud303 leveraged Microsoft workloads, such as Microsoft SQL Server (MSSQL), to ensure a seamless migration of PreciseMRM's on-premises infrastructure to AWS. Cloud303 employed CloudEndure to replicate PreciseMRM's data to the AWS cloud, safeguarding data integrity and allowing for quick recovery in case of physical incidents. By utilizing the robustness of AWS Elastic Compute Cloud (EC2) instances, Cloud303 fine-tuned the infrastructure to meet PreciseMRM's requirements, emphasizing the compatibility and performance of Windows Server instances.
Secure Connectivity with AWS Site-to-Site VPN
To establish a secure connection between PreciseMRM's on-premises location and the AWS cloud, Cloud303 worked closely with Verizon to implement an AWS Site-to-Site VPN. This VPN connection, built with robust networking capabilities, ensured secure and reliable communication, enabling PreciseMRM to seamlessly access their cloud resources and maintain data privacy.
Efficient Migration with Minimal Downtime
Cloud303 orchestrated the migration process with precision and expertise, minimizing disruption to PreciseMRM's operations. They migrated the MyFleet software to AWS within five hours, carefully managing the process to ensure minimal downtime and a smooth transition. By drawing from the insights gained during the initial migration, Cloud303 further optimized their approach, reducing the migration time for LiGO to just two hours. This efficient migration showcased the effectiveness of Microsoft workloads on AWS in streamlining the process.
Modernization with Enhanced Microsoft Integration
As part of the solution, Cloud303 proactively implemented updates and enhancements to align PreciseMRM's business processes with their evolving needs. They leveraged Microsoft technologies and best practices to ensure that all systems were integrated seamlessly, enabling the unified platform for MyFleet and LiGO. This emphasis on Microsoft integration facilitated streamlined data organization, improved collaboration, and enhanced business operations.
By prioritizing the use of Microsoft and Windows technologies throughout the migration and modernization process, Cloud303 successfully transformed PreciseMRM's fleet management software, delivering the benefits of enhanced compatibility, security, and seamless integration on the AWS cloud.
Results/Benefits
The transformation brought about by Cloud303's solution empowered PreciseMRM in multiple ways, delivering tangible benefits and quantifiable success metrics:
Seamless Transition: By migrating to AWS, PreciseMRM successfully modernized their operations while eliminating the constraints of long-term leases and physical infrastructure. This flexibility enabled PreciseMRM to swiftly adapt to changing business needs and seamlessly transition to their new office space.
Centralized Data Access: The move to AWS allowed PreciseMRM to centralize their data, ensuring easy accessibility from anywhere. This streamlined their operations, enhancing productivity and enabling PreciseMRM to gain valuable insights from their fleet data. As a result, PreciseMRM experienced a 40% reduction in data retrieval time, accelerating decision-making processes.
Efficiency and Collaboration: The consolidation of MyFleet and LiGO onto a single platform simplified data organization and improved business efficiency. PreciseMRM realized a 20% reduction in administrative overhead as duplicate processes were eliminated, promoting collaboration and enabling teams to work more cohesively.
Scalability and Cost Efficiency: With AWS, PreciseMRM gained the ability to scale their resources on-demand, optimizing their fleet operations. During the off-peak season, PreciseMRM achieved a 25% reduction in infrastructure costs, enabling them to allocate resources efficiently and improve profitability.
The successful adoption of Microsoft workloads on AWS, orchestrated by Cloud303, brought PreciseMRM a modernized and streamlined fleet management solution.
TCO Analysis
It was estimated that PreciseMRM would spend $7,000-9,000 a month on AWS as opposed to the $13,000-$15,000 on-premises expenditure. This amounted to $6,000-$8,000 in savings per month. Over the span of 5 years, it was estimated that Amcobi's AWS expenses would be around $425,000-$450,000 at peak utilization. This was significantly lesser (around 50%) than the on-premises costs ($785,000-$840,000) over the same period, resulting in a total savings of around $400,000 over 5 years.

AWS Programs/Funding Used:
Partner Opportunity Acceleration Funding
"MAP" Migration Acceleration Program